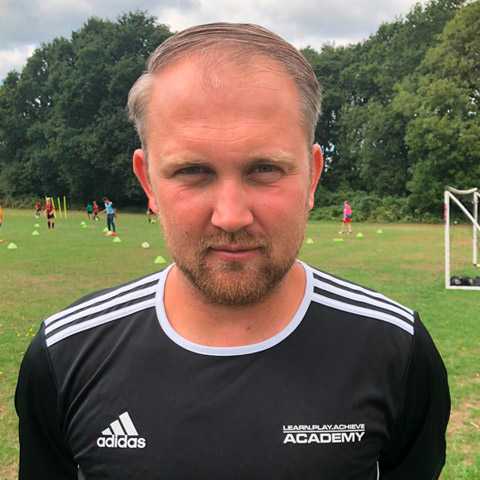 Phil Cramp
Phil is responsible for leading the implementation of the strategic direction of the business. He is responsible for the social and holistic development of all players within LPA Academy
Phil is a popular, knowledgeable football coach, who has worked within the industry for over 16 years. Having worked all over Europe, Phil has built up a good relationship with many professional football clubs, affording children the opportunity to play against, and with some of the top clubs in the country.
Phil played a high level of semi-professional football at a young age but retired at 24 years old when he was offered the Met Police FC reserve team manager, making him the youngest manager in the club's history. At the age of 26, Phil was promoted to first team coach at Met Police FC in the Isthmian Premier League where he coached the team to the first round proper of the FA Cup playing against Crawley Town FC.
Phil's passion within football is seeing players develop and being able to express themselves in situations that they might feel uncomfortable in. Phil's belief is that the more touches the player has with the football the more confident players will become.